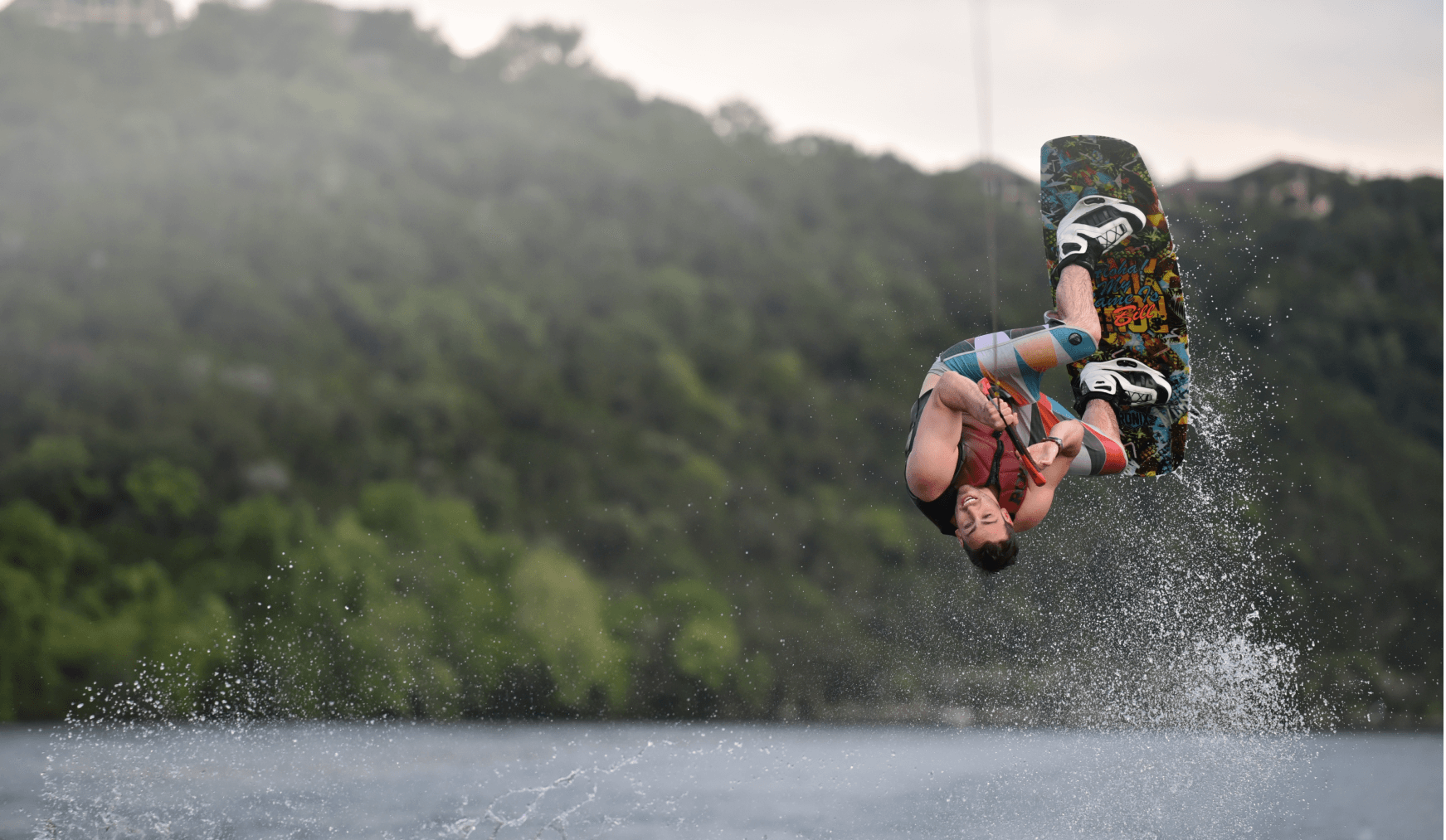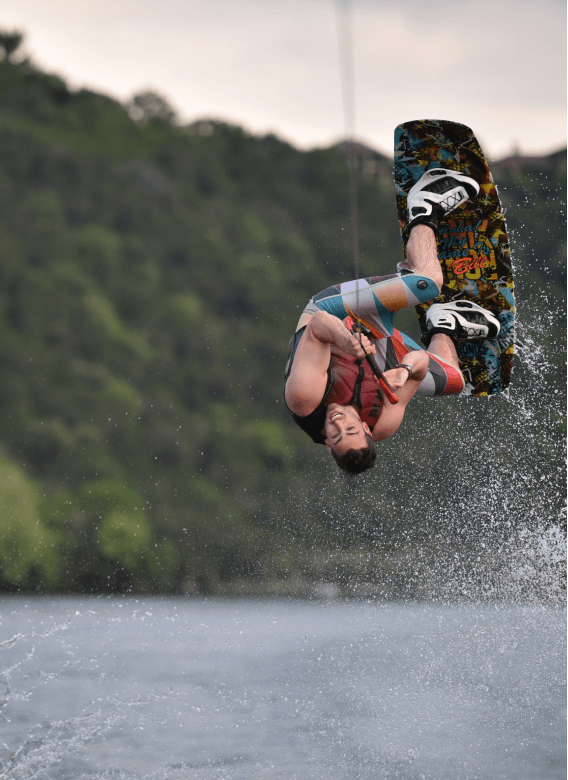 WATERSPORTS
Ride the wave like there is no tomorrow !
Enjoy an exclusive watersports experience in Costa Rica with your family and friends. No matter if you are a pro or a beginner, fun is 100% guaranteed !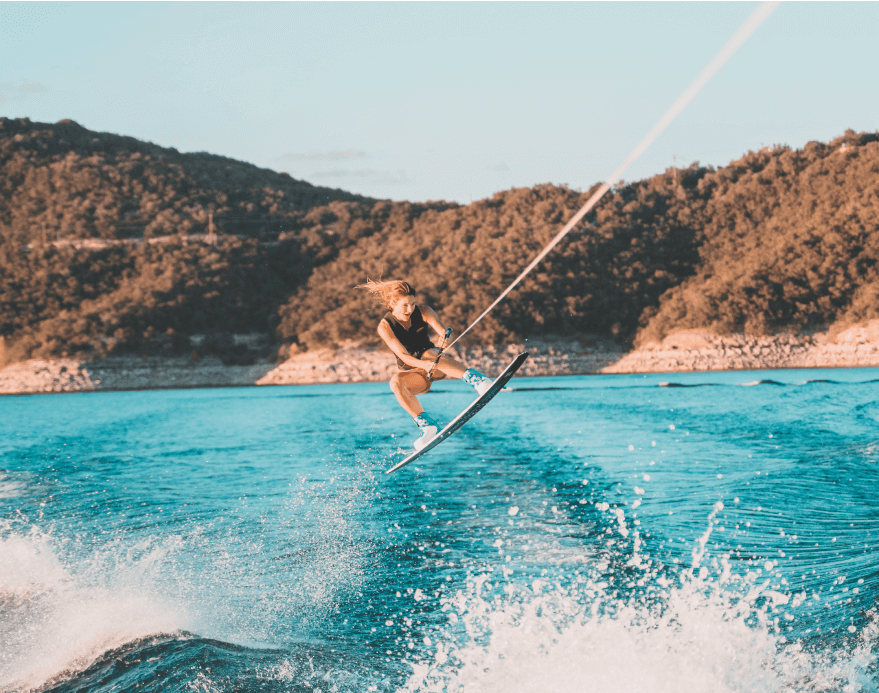 We offer luxurious, state-of-the-art wake boat and gear to make you feel comfortable and safe while you are enjoying a breathtaking watersports adventure.
The boat comes fully equipped with wakeboards, wakesurf boards, water skis and a two or three-person tube.
You can rent the boat by the minute or hour, for half a day, or a full day trip with snacks & beverages; always accompanied with your favorite music on our blasting sound system tower.
Throughout your experience, a captain and a professional coach will be on board to ensure you have all the guidance you require. Our staff are professionally trained and will share with you their vast experience.
Whether you are looking to learn how to waterski, wakeboard or wakesurf, or want to improve your existing skills, our instructors welcome all levels of experience and guarantee you will have an amazing time.
Book your favorite activty now
MEET OUR BOAT
2022 SUPER AIR NAUTIQUE G23
You are looking for an amazing experience, we get you an amazing boat. This beauty outperforms anything else on the market. It offers the luxury and quality you've come to expect, and delivers configurable surf waves and wakeboard wakes for every age and skill level. What else can you ask for?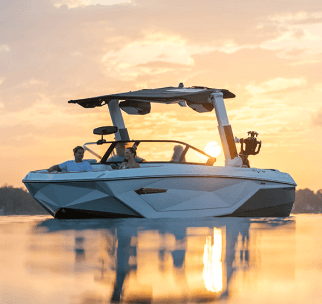 RELAX IN STYLE
The rear transom area is built for comfort and functionality, so everything you need for lounging or for taking your next set are well within reach.
Amenities can be found throughout the entire lounge, which easily converts from a wrap-around social space to the best spot to watch all the action behind the boat with the flip-up and reversible seating options, not to mention its world renowned JL Audio® stereo.
ENDLESS WAVES
A surf wave that can be shaped and scaled based on the preferences of the surfer, the G23 provides the perfect endless wave for whatever you desire. Built on the framework and knowledge of its award-winning predecessor, the wakeboard wakes deliver world-class performance that is unmatched.
No doubt, the Super Air Nautique G23 is the best modern-day wake boat in existence.
EQUIPPED TO PERFORM
Those who are passionate about watersports know the difference between excellent and average equipment. Since we share the same passion, we want to make sure that you have the best experience possible.
That's why we have selected outstanding boards and accessories from top brands like Ronix and Radar Skis.
And if it's your first time practicing watersports, we can guarantee that once you try this equipment, you will not want anything else!
Book now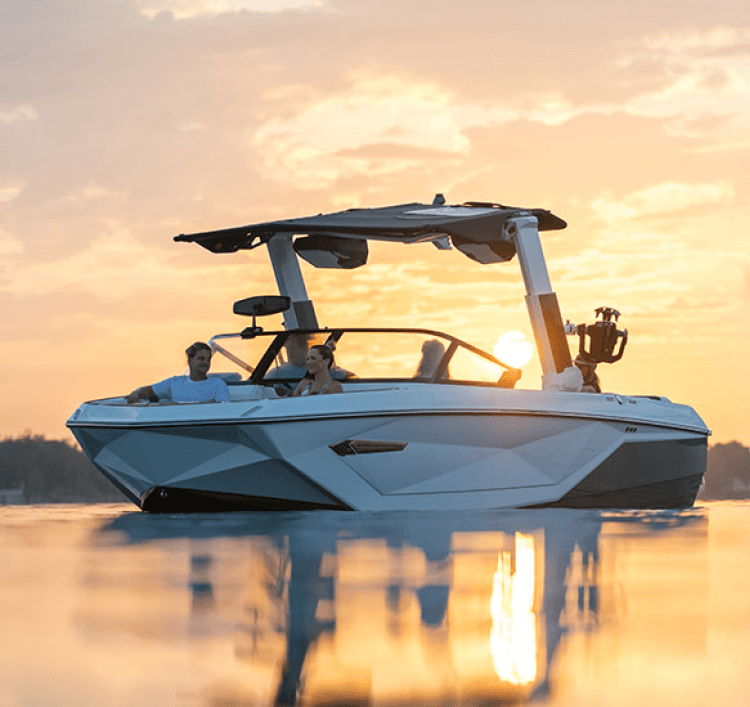 If you are not sure about which watersport is best for you, here is all you need to know: