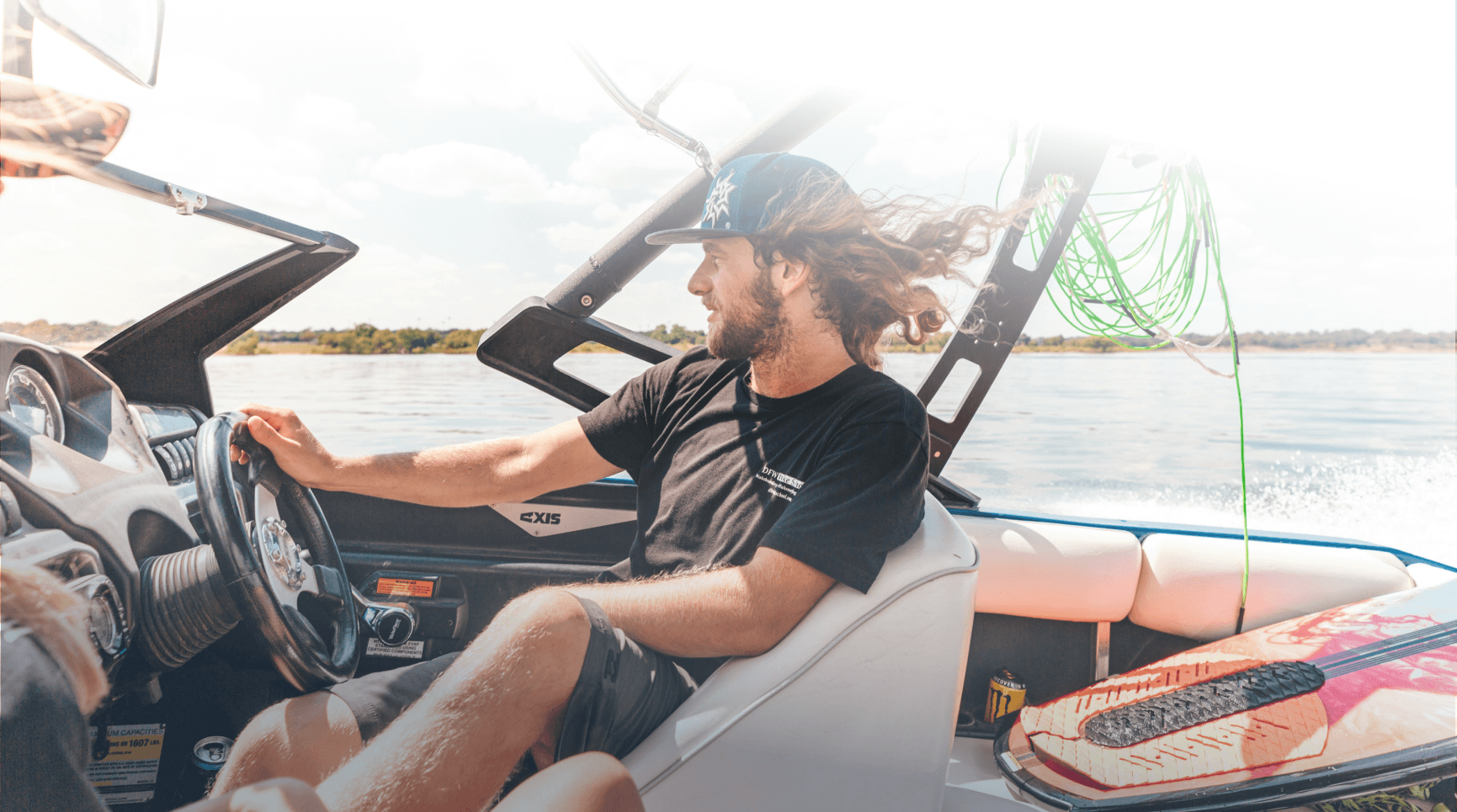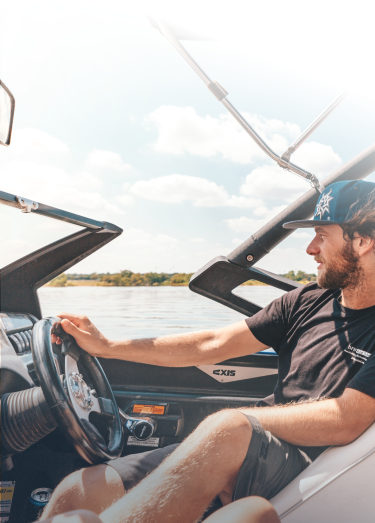 RENTALS
Discover the natural beauty of Lake Arenal from a different perspective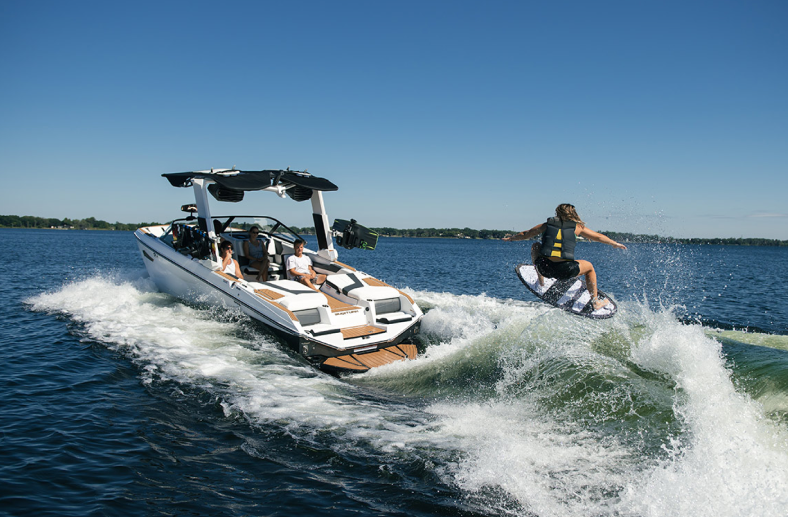 BOAT RENTALS
Leave the stress behind and ride in comfort and style
Would you like to have an amazing and bonding getaway with your friends and family on one of the most modern boats you can find? Or maybe take your better half on a fancy romantic date?
Whatever your plan, our elegant boat is an exciting way to get out on the lake and enjoy Costa Rica's famous volcanoes ambiance, deep blue waters, radiant sun and diverse wildlife.
Our experienced crew will take you to the most secluded and unique spots, so you can explore the lake at your own leisure, even Arenals very own underwater town. Our boat is fully licensed and insured, so sit back, relax and indulge in everything Arenal has to offer.
We offer several luxurious activities for you to choose from:
Boat rental for watersports
There is nothing better than to combine friends, volcano views, sun, water and extreme sports. At Volcano Watersports, we have high-quality watersports equipment at your disposal: wakeboard, wakesurf, waterski and tubing. We also provide guidance and lessons by professional instructors – in case you are not a pro, or it's your first time. Upon request, we also provide your favorite drinks and food.
Fun day with friends and family
Are you planning a special celebration? Maybe a birthday or a bachelorette party? Or maybe you just want to have an unforgettable day with your family. We will make it happen.
Our customizable packages will cater to your desires. Ride in the comfort of our stylish boat around the lake with your loved ones, all while enjoying the stunning views of the volcano and the surrounding wildlife.
We also offer a chef-prepared meal and premium drinks, to make your outing perfect.
We invite you to bring your colleagues to experience a day in the water. You can choose any activity you wish to encourage team building – practice waterposts, visit the underwater town or just have some drinks and play music. Have fun, relax, and forget about work and responsibilities for a day.
If you are looking to celebrate a special occasion such as an anniversary, a proposal, or you just want to take a break from the everyday routine and bring back the spark, our luxurious boat is the perfect plan for you.
Surprise your significant other with an incredibly romantic and original trip. Just imagine: a moonlight ride, exquisite food with a good wine and romantic music, while swaying along lake Arenal with a volcano in the background.
Have a great time on an unprecedented boat around the beautiful lake.
Have a great time on an unprecedented boat around the beautiful lake.
Book now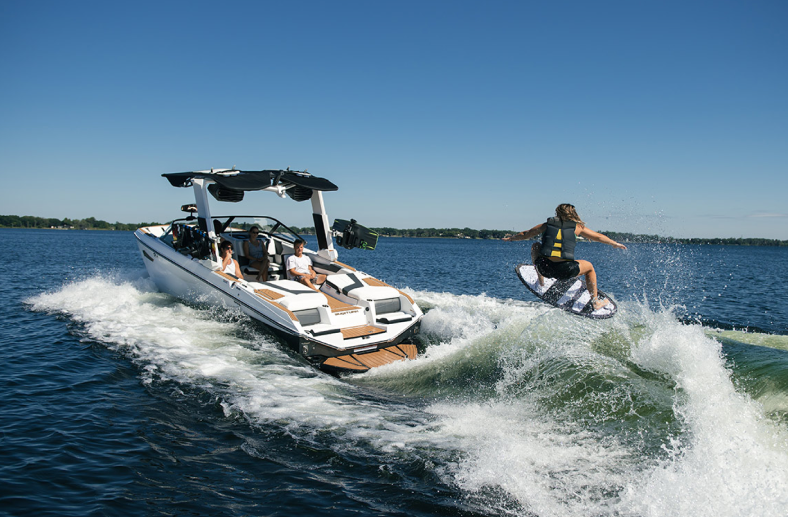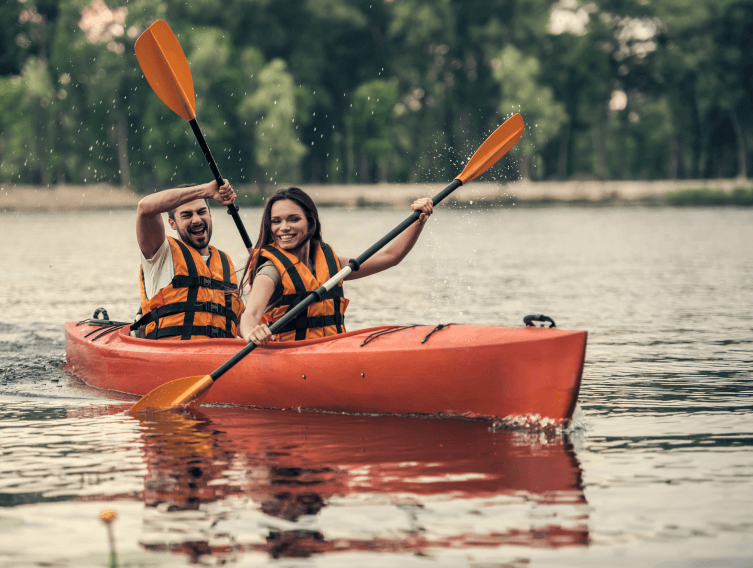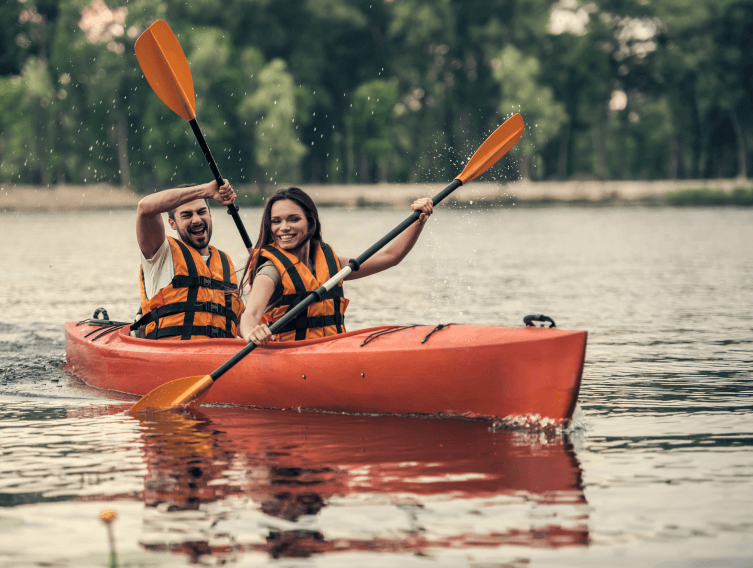 KAYAK
A versatile way to enjoy the deep blue waters of the lake
Kayaks are the best way to cool down in summer, work out, and explore the wildlife and breathtaking natural surroundings of Lake Arenal.
It does not matter if you are a newbie, our professional instructors will teach you all the basics so you can have a great time with your family and friends.
You can rent single or double kayaks, according to your group's preferences.
Each kayak includes paddles, comfortable chairs and life jackets for everyone.
Get ready to explore the lake in your own time and from a whole new perspective.
Contact us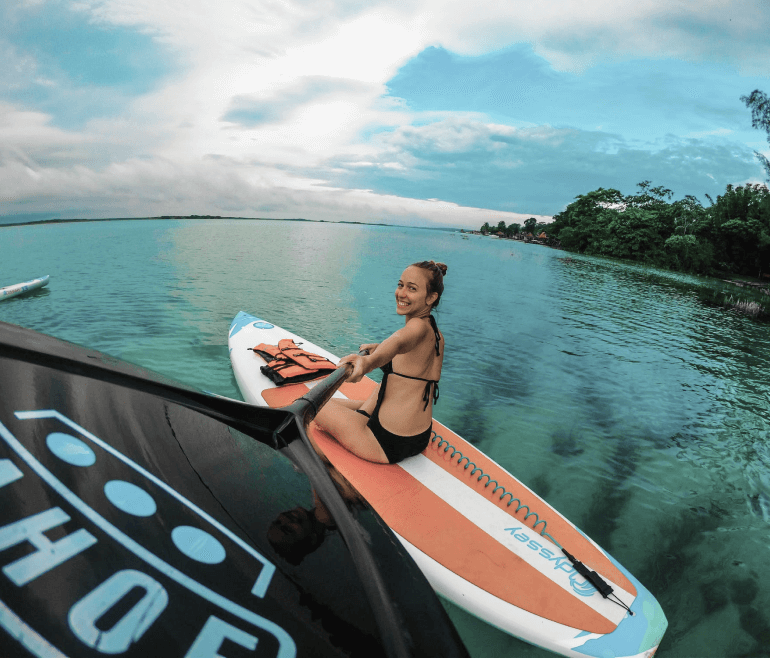 STAND UP PADDLE BOARD
Explore nature, get a good workout and relax
Apart from being a fun watersport, paddleboarding is also a proven full-body workout that helps build core strength to improve balance.
It's also a great medium for mindfulness and meditation, and gives a unique, relaxing opportunity to feel nature through every sense.
Our friendly crew will help you with the basics of maneuvering, getting you comfortable with the equipment, and taking you towards the calm water.
Enjoy a relaxing experience with nature.
Contact us