How to Plan Your First Watersports Holiday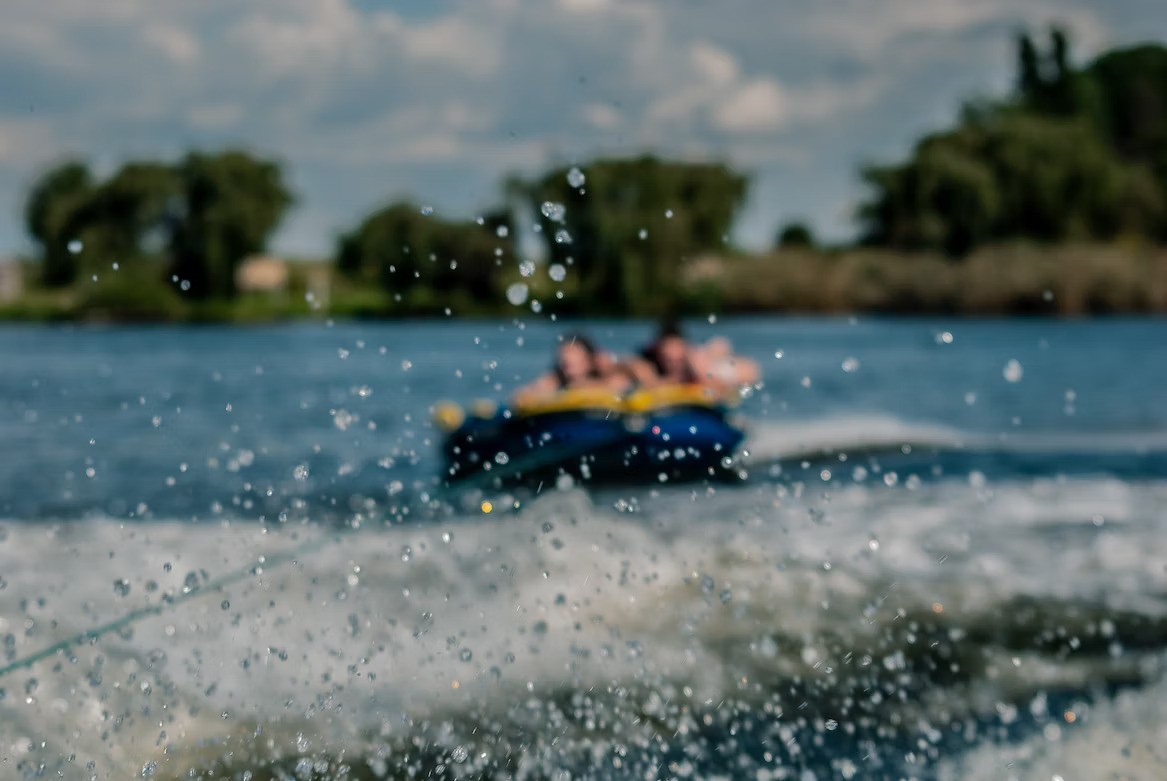 Ready to take the plunge? Below, we look at the top 5 things you should get straight before you make any bookings.
1. Find your sport
There's a whole world of watersports out there, with a lot of different options to suit different people. Whether you're an active, thrill-seeking sports-buff, or just looking to have fun out on the water with your family – or a mix of the two – there's an option to suit you.
The most reliable options are tow sports – which simply means sports that rely on a tow from a boat, like wakeboarding or tubing – since you don't need to wait for Mother Nature to create the waves. Yes, you still want the weather conditions to be favorable – nobody likes a vacation in the pouring rain – but a tow sport like waterski will always be a more reliable choice than something like surfing, which relies on the surf report promising favorable waves.
There are plenty of tow sports to choose from. Tubing doesn't require too much skill, while others, like wakesurfing, are a lot more of a challenge. At Volcano Watersports, we've got all the equipment on board for wakeboarding, waterskiing, wakesurfing and tubing, so you can try whatever you want during your booking.
2. Pick the perfect spot
Not all lakes, oceans, and rivers are created equal. Even if you've never stepped foot on a surfboard before, you'll probably be aware that surfers spend half their time trying to track down the perfect wave – but, all too often, find themselves standing on the beach, pulling faces at flat water, or closeout waves.
For tow sports (tubing, waterski, wakesurf, and wakeboard, for instance) there's a lot less disappointment, since the boat itself is what creates the rideable wave – and, with boats like ours, you can calibrate that wave to fit the rider's abilities.
Ideally, however, the water will be naturally smooth – 'butter smooth', as it's often called. This means that the boat driver has a lot of control over the type of wave the rider is getting.
Plenty of lakes around the world will offer these conditions at various times of year, so there's no 'one' ideal place for watersport vacations. But, if you're looking for the very best watersport destinations, then we've got to toss our hat in the ring and say Lake Arenal, Costa Rica, has a lot going for it, whether you're a beginner or an expert.
There are plenty of reasons to choose our boat rentals, from the views to our expert instructors.
3. Track down a great instructor
Even if you've got a little experience in watersports, the 'make or break' of your vacation will be your instructor. Not only have they got to know their stuff, but they've also got to be able to make you feel comfortable, safe, and happy from the moment you arrive to the moment you get back on shore.
At Volcano, we tailor our packages to you. From an hour out on the lake on a SUP (Stand-Up Paddleboard) taking in the sights and enjoying the tranquility in the shadow of Arenal Volcano, to an entire day out on the lake in our pride and joy, the 2022 Super Air Nautique G23, with music, drinks, snacks, and all the watersports you can handle, we know how to host a good time.
We're used to introducing total beginners to watersports, helping long-time-no-skiers reawaken that muscle memory, or creating the perfect waves for regular wakesurfers and wakeboarders. Whatever your style, and whatever experience you do (or don't) have, we can make sure everything falls into place for you.
4. Get Your Supplies
We're not going to tell you how to pack. Whether you're a meticulous fold-and-roll kind of person, or whether you're more of a 'sit-on-the-case-until-it-clicks' kind of packer is none of our business. But, seeing as we've been on more than our fair share of watersports vacations, we are going to tell you exactly what to pack.
First off, here's our 'essentials' checklist:
- A swimsuit or two
- Sunglasses
- Sunhat
- Sunblock – and lots of it. The water will mean you've got to reapply frequently, but it beats burning.
- A towel
- A change of clothes. Try to pick something loose, comfortable, and quick-drying – something you'd be happy to throw on over a swimsuit, when you're taking a break from the water.
- Comfortable shoes. Again, something you'll find easy to put on and take off.
Basically, everything you need to bring on the boat should fit into a backpack just fine. We've got space on board for stashing your stuff away – just don't overpack! We'll bring the drinks, the snacks, and the bigger bites (if you're going to be spending the day with us), so you don't need to bring the cooler with you.
Also, don't think that just because you're having a watersports vacation you need to invest in a ton of expensive gear. We've got everything you could need on board – and it's all top of the range, too.
5. Get the Gang Together
These vacations are perfect for all kinds of groups. Watersports are great for kids, friends, coworkers – even unforgettable high school reunions, dates, bachelorette parties or the honeymoon after. You can even bring people who are happy to watch, rather than join in. The boat offers an excellent view of whoever is getting towed along behind it, and with a good supply of drinks, food, and music, we're happy to say that watersports are definitely spectator sports.
Whether you've got a date in mind or not, you can get in touch with our team to figure out the right package and plan for your posse. We can talk you through everything you need to know, and offer a few recommendations for staying in the area – whatever you need to get your watersports vacation off the ground.