5 Reasons to Get Your Kids into Watersports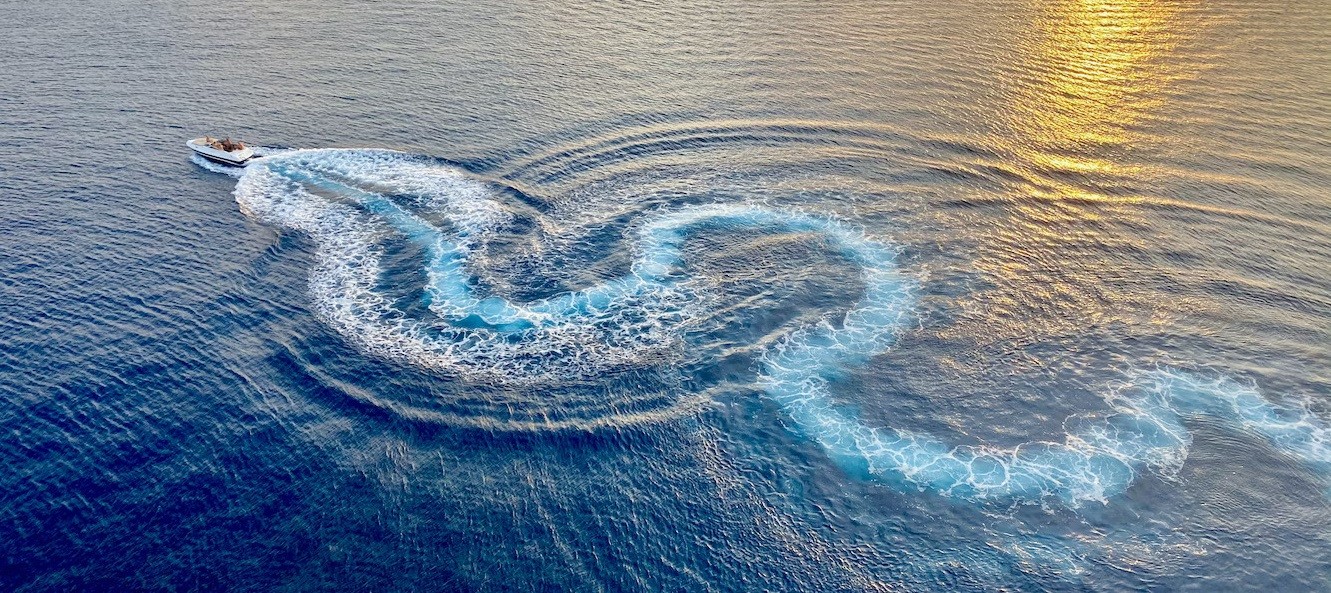 Trying a new watersport is an excellent experience for anyone of any age, and with any amount of experience on the water. Whether you've dabbled before, or have no idea what to expect when you climb aboard, there's nothing like it. It's great for your physical health, your mental wellbeing, and for that part of your brain that loves to learn new skills – and, besides, it's great fun.
For those reasons – and many more – watersports are a particularly great choice for kids. From wakeboarding to the extra-challenging wakesurfing, a family vacation to a great watersports destination like our home, Lake Arenal, is a fantastic idea. Here's why.
1. It's a great confidence booster
Building confidence is one of the biggest challenges kids face as they get older, and overcoming beginner's nerves – and maybe even a little anxiety – is a great way to instil a sense of accomplishment and self-reliance.
For most of us, getting into (or onto) the water those first few times requires a lot of motivation – a little 'push' from that voice in our heads that says, "This'll be fun – just go for it."
There's nothing like it – and, once they make it back to shore, they'll be equipped with a new sense of themselves, and what they're capable of doing when they put their minds to it.
2. It's hands-on, practical learning
Classrooms are great, but a lot of the learning kids do is based in theory. Writing things down, adding things up – important work, but also an easy way to wind up feeling restless and ready for a new kind of challenge.
There's plenty to read-up on before your first watersports vacation, but the books can only take you so far. The real learning starts when you're strapped to a board, floating in the water, and feeling that first tug of the boat as it starts to pull you along. It is, quite literally, a case of 'learning on your feet' – the ultimate antidote to a week spent in the classroom.
3. Watersports teach perseverance
Remember that common saying, 'If at first you don't succeed, try and try again'? It may be old hat now, but the underlying message is evergreen.
Nobody is a 'born natural' at watersports. Skill comes from practice and perseverance, and a combination of mental and physical strength that gets you a little closer to perfection each and every time you get out on the water. You'll never quite reach perfection, but that's part of the fun of learning a watersport.
From that very first trial – getting up on your feet – to learning how to steer, letting go of the rope (if you're trying wakesurfing), and figuring out new tricks, there are always reasons to get back up and try again. Sure, it won't be easy, but that's what makes it worth your while. It's about providing kids with the tools for mental strength, and will pay dividends in the future.
4. The air doesn't get any fresher than this…
What's good for the spirits, for the body, for the brain and for the bedtime routine? A good, invigorating blast of fresh air. From riding a bike to running up and down a soccer pitch, there's no shortage of options for getting kids out of the house for a dose of vitamin D.
Then again, we don't think anything can beat a session out on the water. Sports like wakeboarding come with a huge list of health benefits. Flying through the breeze and kicking up the spray in the beautiful, tropical air of Costa Rica is our favourite way to get that hit of fresh air, and we're ready to show you why…
5. The memories last a lifetime
Watersports make for great learning curves, but they're not all about discipline and repetitive practice sessions. Watersports are fun – they give us a rush of adrenaline without being too extreme. If you fall, you fall – there's a big splash, and everybody back on the boat can cheer you on as you try again and again.
Planning a watersports vacation means creating some incredibly special, once-in-a-lifetime memories. We've been around the lake enough times that, when you make it back onto the shore and walk your tired bodies back to the hotel for a well-deserved rest, you'll have no shortage of funny stories to swap back and forth for years to come.
At Volcano Watersports, our expert instructors are always ready to teach the whole family how to have fun on the water – and learn something new in the process. You can find out more about our boat rentals, or get in touch to start booking your watersports vacation.