10 Reasons to Visit Arenal Volcano, Costa Rica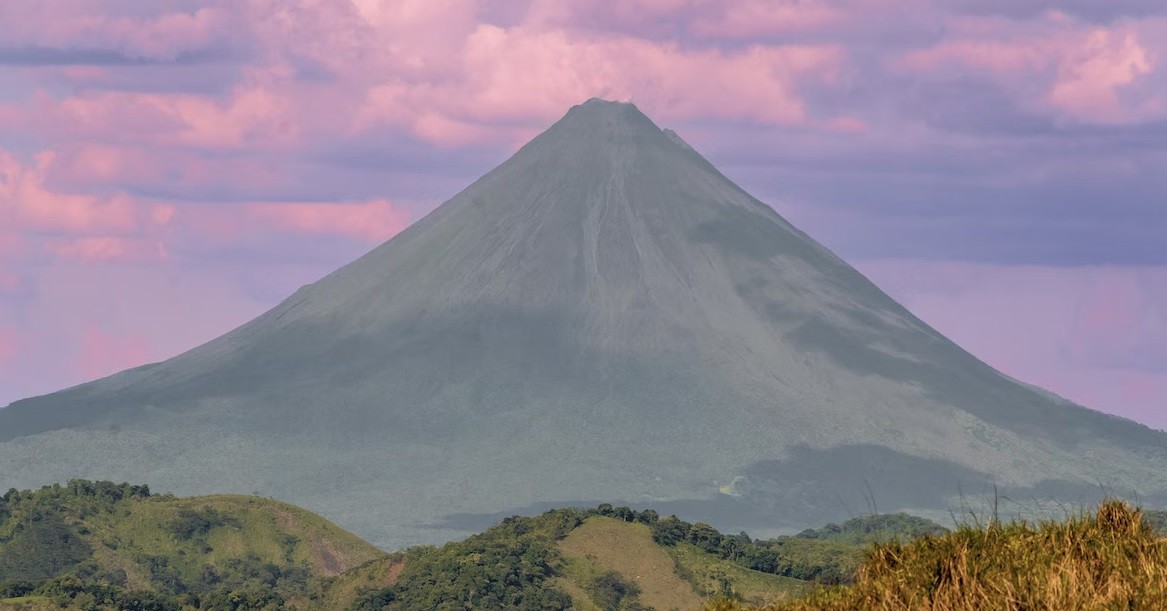 Whoever coined the phrase 'no place like home' clearly never had the luck of visiting Arenal Volcano. From its imposing peak to the miles of vibrant forestry that drape over its incline like a robe, this area has a habit of forming lifelong connections with its visitors – even if they only stay a short while.
That reason, even on its own, should be enough to get you planning a visit. But, if you need one or two more, we've got you covered. Living and working on the doorstep of Arenal Volcano (and its National Park) has taught us a thing or two about paradise, so here are ten more reasons to bump Arenal Volcano to the top of your bucket list.
1. Lake Arenal's Watersport Scene

In 5 words: exhilarating, fast, fun for everyone.
Great for: Anyone. Families, friends, coworkers – even a romantic date that you'll never forget.
There's more than one reason why we decided to set up shop on Lake Arenal's waters – not least of all because it put us in the shadow of Arenal Volcano, and on the doorstep of its incredible national park. But, as watersport buffs, we simply couldn't pass up the opportunity to take advantage of the lake's incredible waters – butter smooth, at points, and perfect for calibrating the waves to suit anyone who joins us for a ride.
In our opinion, our boat rentals offer some of the best ways to see the volcano – to be right there beneath it, soaring past over the water, taking in the unforgettable views with a group of your favorite people.
It's the perfect complement to a few slower days spent hiking through the national park next door. Choose from tubing, waterski, wakeboard, and wakesurf – or rent the boat out for an entire day and try a bit of everything. Not only is it a great way to experience Lake Arenal, but it's just as accessible to complete beginners as it is wakesurfing pros.
For something with a slower tempo, consider renting one of our kayaks or stand-up paddleboards (SUP) to explore the lake for yourself.
2. The Rejuvenating Power of its Hot Springs

In 5 words: nature's most indulgent creation – unmissable.
Great for: the spas and resorts are perfect for adults, so make this a top spot if you're on a romantic break. There are a few waterparks further from the national park, great for families.
A hot spring is one of the best parts of finding yourself in a volcanic area. The science behind them goes like this: the rocks buried beneath the volcano remain extremely hot, even during periods of Arenal's inactivity – hot enough to heat the groundwater that flows through those underground networks. We all know that heat rises – so, once heated, that water finds ways to rise to the earth's crust and push through.
Sometimes, water pushes through with a lot of force – that's what causes those explosive geysers. Arenal doesn't have anything that explosive, but it does enjoy the incredible, rejuvenating power of multiple hot springs, where geothermally heated water flows and bubbles through the ground, and greats little pools and rivers of hot water.
These hot springs are so popular that a long list of hotels and resorts have been opened just outside the park, offering everything you could want from hot stone massages to volcanic clay wraps. But, if you prefer something a little more au naturel, the park still has a few natural pools to offer visitors.
3. The Trek for Fortuna River Waterfall

In 5 words: Definitely worth the sore feet.
Great for: anyone who likes to get active. There are hikes suitable for young kids, but also some routes that are more challenging.
Lake Arenal is beautifully preserved. Yes, it has to be cared for, but it is also allowed to maintain its own delicate balance – to keep itself, rather than being kept by humans. It is a wonderful example of the ways we can live with nature – and nothing is a better example of this than The Fortuna River Waterfall.
The route to this waterfall is, itself, a tour of Arenal's raw beauty. While the Integral Development Association of La Fortuna has made the trek accessible to visitors – with a total of 530 steps down, and stops along the way for refreshments – you will find yourself immersed in unspoiled tropical forest.
Admission is very reasonable, at just under $20 per adult. As for the waterfall itself, we won't spoil the surprise for you – just remember to pack a swimsuit, as completing the journey to the waterfall grants you the rare opportunity to swim in its crystal-clear waters.
4. A Glimpse of the Ancient Cerro Chato

in 5 words: Arenal Volcano's beautiful sleeping friend.
Great for: If you're in Arenal National Park, you can't miss it. Take a wander along the trails for the best views.

While Arenal Volcano gets most of the attention, it actually shares its National Park with another volcano: Cerro Chato (which, translated, means 'flat hill').

Cerro Chato is thousands of years older than Arenal Volcano. Unlike Arenal Volcano, however, it is dormant, and has not stirred for more than 3,000 years. To preserve the environment that has flourished on its slopes, hiking Cerro Chato is no longer permitted, but it's worth a spot on its list just for the views it offers visitors to the National Park. The hike for the best views is pretty challenging, so we'd only recommend this excursion to experienced hikers.

Thanks to its large crater, the volcano has a unique shape – a double 'peak'. Locals refer to the smaller peak as 'Chatito' and the larger, 'Espina'. Since the volcano closed to visitors, its unique ecosystem has been left to thrive. Walk close to its base, close your eyes, and listen to the chatter of the forest.

5 .Thousands of Species of Orchids

In 5 words: See nature's most vibrant side.
Great for: young and old – keep a sharp eye on treks, or head to the Orchid Garden in Monte Verde.
Like the hot springs, another big plus to visiting a volcanic area are the plants. The soil at the foot of the volcano is incredibly rich in nutrients, and perfect for growing a beautiful variety of flora – some that may look familiar, and some you've never dreamed of before.
We're willing to bet that orchids are one of the more familiar flowers you could find in Arenal, but we're also 100% sure that you've never experienced orchids like these. The vibrant colors that surround explorers who walk far enough into Arenal's forestry are truly once-in-a-lifetime, from the fiery starbursts of the radicans to the honey sweet anacheilium fragrans. Sweet, warm smells and beauty left to grow wild. There truly is nothing like it.
West of the national park, in Monte Verde, you'll find an Orchid Garden – a great thing to add to the list if you're fascinated by Costa Rica's endemic species.
6. Enough Hiking Spots to Last a Lifetime
In 5 words: Arenal on your own terms.
Great for: people of all ages and experience levels.
If there's one thing we couldn't dream of leaving of this list, it's Arenal National Park's incredible variety of hiking trails, which have been mapped out to suit a variety of visitors, from adept hiking enthusiasts to families just looking to experience a taste of this unique ecosystem.
The National Park offers many skilled and knowledgeable guides who can take you to the heart of the tropical wet forest, or you can grab a map, some supplies (water, sunscreen, a towel, and a camera), and tackle one of the trails yourself.
Arenal and the lake have an incredible variety of wildlife to spot, so bring your binoculars.
7. A Fresh Perspective from the Hanging Bridges

In 5 words: a walk in the sky.
Great for: These bridges are easy to cross, despite the fact that the forest remains intact, so it's a great walk, even for younger ones.
The Arenal Hanging Bridges are not within Arenal National Park, but they do offer stunning views of both of its volcanoes, which makes it well deserving of a spot on this list.
These bridges are suspended over an incredibly diverse and ecologically significant rainforest of Místico Park. As you traverse the 2 mile trail, you will walk through the treetops themselves, surrounded by birds, flowers, sounds, and smells that you'll find nowhere else on this planet. The area is also home to some fascinating felines, from the petite margay to the infamous jaguar – but don't worry, you'll be safe up in the trees.



8. The Prehistoric World of the Venado Caves
In 5 words: Travel millions of years underground.
Great for: even young explorers can enjoy this one – just be prepared to get wet.
You could never run out of things to do above ground-level but, if you're ready for a short break from the hot sun (or the seasonal rains) in Arenal, then take a trip into the ancient Venado Caves. The caves are thought to have existed for millions of years – and, in that time, they have forged their own incredible architecture of stalagmites, stalactites, lofty ceilings, and tight passageways deep into a world beneath it all.
The caves have a team of guides who speak a variety of languages – as well as helmets and flashlights for visitors. Tours are open to visitors of all experience levels and ages, and also offer access to a swimming pool. You can also enjoy a traditional Costa Rican meal while you're there (but make sure you order ahead, to avoid disappointment).
9. Zip Lining

In 5 words: Soar high with Arenal's birds.
Great for: Older kids and adults, but avoid this one if you've got back issues!
While the bridges of Místico Park give you a change to walk where the birds fly, gathering the courage to zip line through the treetops of Arenal Park gives you the chance to take flight yourself and see this beautiful world from a vantage point usually only available to our winged friends.

Sky Adventures offers an incredible array of tours, whether you prefer to travel their zip lines or via cable car, so that you can see this protected area from a new perspective. The zip lines offer those classic views of Arenal Volcano, but also some stunning sights right under your feet, from waterfalls to lush tropical wet forest and hot springs.

They offer a wide variety of packages to suit adventurers – a great way to see the sites with your family.

10. The Chocolate Tour
In 5 words: History for all the senses.
Great for: Chocolate lovers – so, pretty much anyone.
All that walking, swimming, and exploring is enough to work up a sweet tooth – and visitors to Costa Rica are in luck, because the cacao bean is interwoven into the country's ancient history. The Rainforest Chocolate Tour is the ultimate afternoon indulgence for anyone who wants to experience a new side to a familiar treat.
From the history to the methods behind turning a raw, bitter bean into something a little more palatable, we can't think of many better ways to restore some energy and appreciate Costa Rica's history from a new perspective.